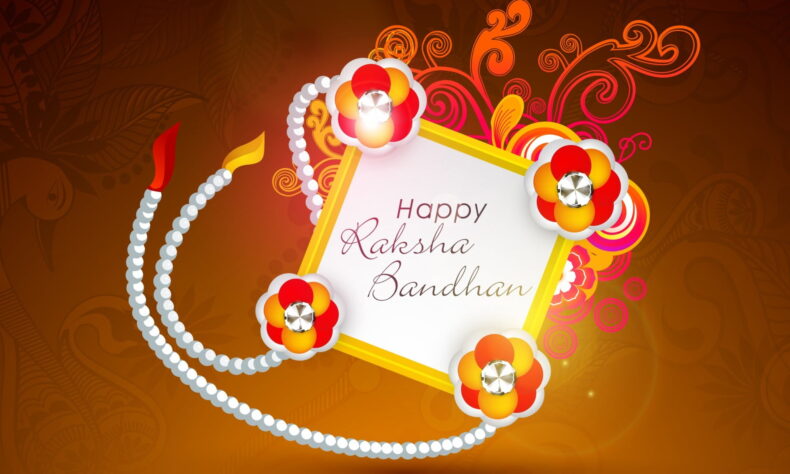 The joyful and important celebration of Raksha Bandhan, commonly known as Rakhi, honours the relationship between brothers and sisters. On this unique occasion, sisters wrap their brothers' wrists in a sacred thread (Rakhi), signifying their affection, care, and protection for one another. Along with this customary practise, giving and receiving Rakhi gifts is a custom that gives the occasion an extra touch of love.
If you are looking to make this Rakhi truly memorable for your little brother, why not surprise him with thoughtful and handmade DIY gifts? These gifts not only convey your love and effort but also showcase your creativity and personal touch. Here are some delightful DIY rakhi gifts for kids that are sure to bring a big smile to your little brother's face:
Handmade Greeting Card
A heartfelt greeting card can convey your emotions in a way that words alone sometimes cannot. Create a personalized Rakhi card by using colorful craft paper, markers, stickers, and glitter. Write a sweet message inside, expressing your love and appreciation for your little brother. Add some cute illustrations or pictures that capture your special memories together.
Bookmarks
Young children adore reading brightly illustrated books and novels. Reading improves readers' linguistic and vocabulary skills as well as their creativity. A bookmark makes a great homemade rakhi gift for kids for your younger siblings. You may make bookmarks with vibrant animals or designs using felt sheets. Even more personalised bookmarks can be created by adding your sibling's name and photo. 
Homemade Treats
If your brother has a sweet tooth, surprise him with some delicious homemade treats. Bake his favorite cookies, cakes, or brownies, and package them in a decorative box or jar. Attach a Rakhi to the packaging to add a festive touch. Your brother will not only enjoy the tasty treats but also feel the love and effort you put into making them.
DIY Sift Toys
Soft toys are quite popular with children, especially toddlers. Many people even travel with a plush companion, such as a teddy bear. They gain comfort and security from having a soft toy as a companion. As rakhi presents for toddlers, you can also make your own plush toys, such as a teddy bear. Fabrics, thread, beads, and ribbons are all you need to complete this craft project. Using felt sheets, you may even create tiny soft toys. Plushies can be made in a variety of methods, and you can even use some simple internet video instructions.  
Artwork or DIY Wall Decor
If you have artistic skills, create a piece of artwork or DIY wall decor that reflects your brother's interests and personality. It could be a painting, a sketch, or even a decorative wall hanging. For instance, if he loves superheroes, paint his favorite superhero character. If he's into sports, create a wall decor piece featuring his favorite team's logo or players.
Handmade Photo Frame
One of the finest presents you can offer to your cute young brother or sister on Raksha Bandhan is a handcrafted picture frame. A DIY photo frame can be created using a variety of materials, including ice cream sticks, handmade paper, cardboard, ribbons, beads, etc. After it is finished, you may attach a photo of you and your sibling and give it to them at the forthcoming event. The younger sibling will be overjoyed with this homemade gift. 
Personalized Stationery
If your little brother enjoys drawing or writing, consider gifting him personalized stationery. Get him a notebook or sketchbook with his name or a special message printed on the cover. You can also include some colorful pens, pencils, or markers to complete the set.
Memory Jar
Create a memory jar that contains small notes or memories written on pieces of paper. These notes could be about the times you've spent together, funny incidents, or reasons why you appreciate having him as your brother. Whenever he feels down or needs a reminder of the beautiful bond you share, he can pull out a note from the memory jar and be uplifted.
Keep in mind that heartfelt gifts are the most meaningful. Your little brother will cherish the effort and love you put into creating these DIY gifts more than anything you could buy from a store. These DIY Rakhi gifts for Brother not only make Rakhi more special but also strengthen the beautiful bond between siblings, making it a celebration to remember for years to come.